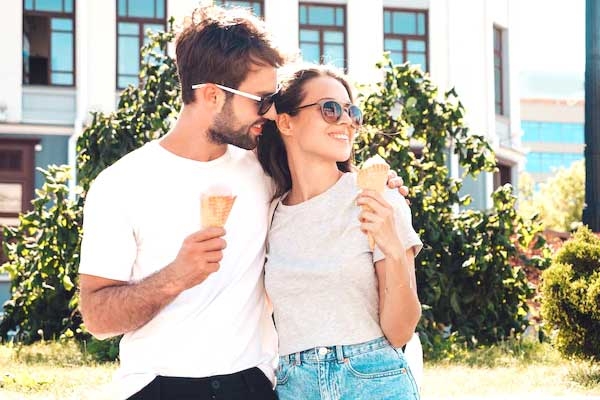 Relationships have to last longer and there should be efforts from both the sides to keep it happy. Happiness does not occur by accident and the differences will not be planned. Forming healthy habits are very important for a relationship to last for a longer time. This will also help them to stay intimate and will strengthen the bond between them. Keeping the habits and staying together for a longer time is the need. Maintaining the closeness, deepending the bond and couple security are needed. There are lot of couples who are left confused to balance their relationship. If there are arguments or stress, it is clear that there is a disconnection between the couple. Here are six healthy habits for happy couples:
Use a strategy for deep love and feel the confidence that you are compatible. Also maintain peace.
Do a two-minute check-in before starting your day. It provides an opportunity to build the needed emotional bonding and express yourself. This will also promote more meaningful engagement with the partner.
Spend 20 minutes with your partner at the end of your day. Share about the happenings of your day with your partner. This also strengthens your bond which will make both of them happy.
Be kind and positive with your partner instead of hiding the feelings. Be transparent and honest. Even a bad experience should be shared with your partner. Expressing is the key for any relationship.
Five minutes of physical touch on a daily basis is also quite important.
Schedule a time when the issue can be addressed. Fix a time with each other. Put the mobile phones in silent mode when you are in a conversation or spending time with each other. Visit a favourite cafe and talk about various issues. Communication with your partner will always make you happy.